T-REX Introduces ZROADZ Series Affordable Slim Line LED Grilles
A brand new innovation to the truck grille market, this slim line grille design features an attractive custom laser cut pattern that encloses a powerful 20" single row compact LED Light Bar, and inspired by off road rugged styling. The main objective was to offer a full package grille, made in the USA, and at an unbeatable price that appeals to all budgets.
---

T-Rex Truck Products partnered up with ZROADZ LED Mounting Solutions to produce a super affordable and complete package grille that is highlighted by a high output Slim Line Single Row LED Light Bar.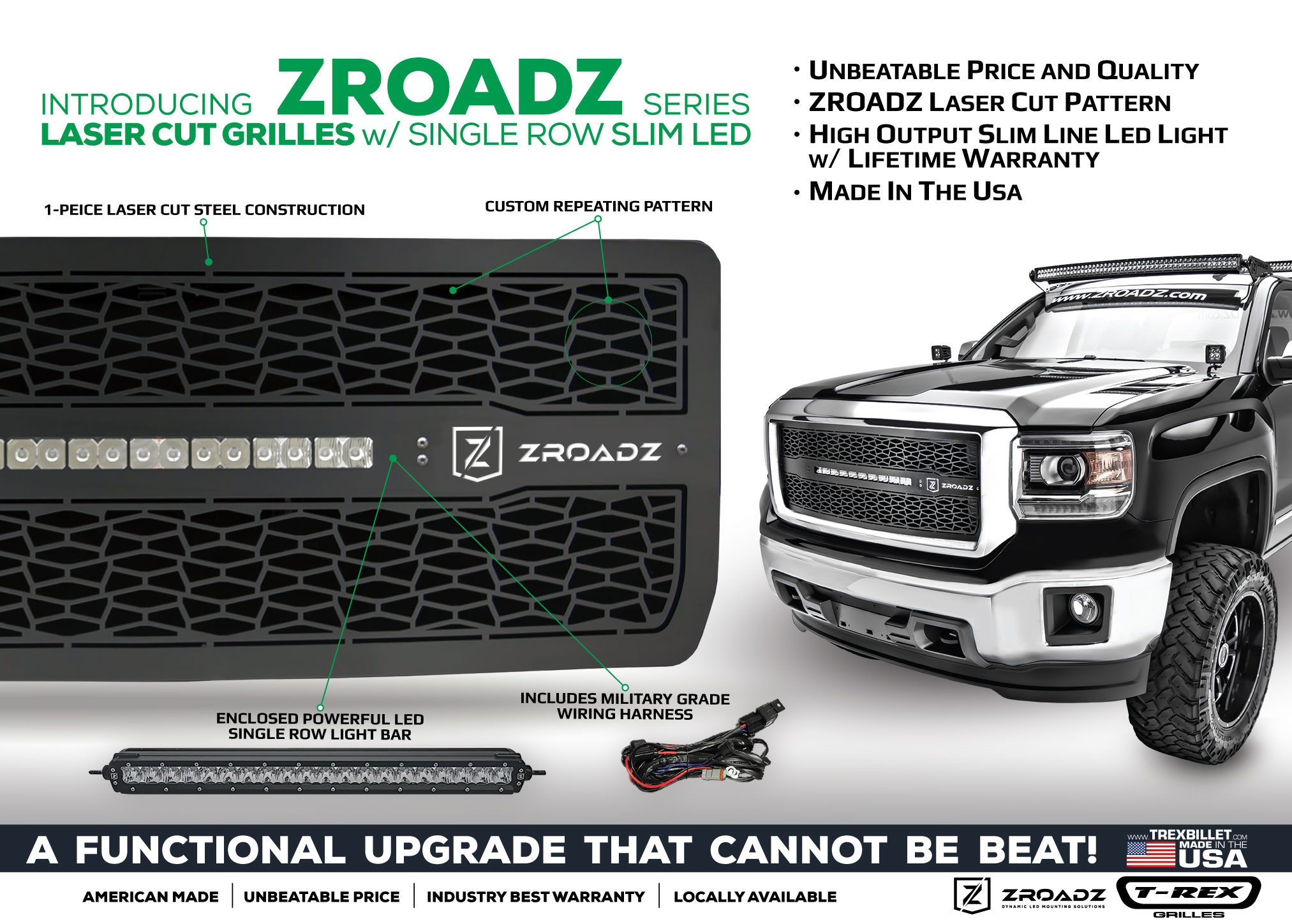 Reader Comments (1)
Stunning site! Do you have any accommodating clues for trying essayists? I'm wanting to begin my own site soon yet I'm somewhat lost on everything. Would you prompt beginning with a free stage like Wordpress or go for a paid alternative? There are such a large number of alternatives out there that I'm totally overpowered .. Any thoughts? Welcome it!You can visit here for different writing ideas.
Post Comment
You must login to post comments.