Online Dealers - old » Atech Motorsports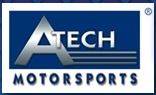 ---
Reader Comments (4)
Different people have different reviews about multiple models of cars and have different choices between them. Many of us want customization in the cars related spoilers , big alloy rims, low profile tyres and others <a href="https://www.essayuniverse.net/customwritings-review/">customwritings.com review</a> on the stickers that stick on different parts of the car. I also like custom work on car related to low profile tyres.
pofezummy
09/14/2017 11:09AM
[url=https://eagleeyevr.com/phantom-4-drone/]phantom 4 drone[/url]
pofezummy
09/14/2017 11:10AM
<a href="http://www.punchyreviews.com/">essay services</a>
pofezummy
09/14/2017 11:10AM
http://www.bestassignmentservices.co.uk/
Post Comment
You must login to post comments.