Luxurious New Grille Options for the Cadillac Escalade From T-Rex Truck Products
---

T-Rex Grilles is proud to offer eighteen stylish new grille options for the imposing Cadillac Escalade, specifically for the 2015, 2015i & 2016 vehicle models.
The presence of sophistication on this popular luxury SUV is well noted, but the main highlighting feature is the vehicle's size and stature. Perfectly scaled to accent the elegant vehicle's brashness, the new T-Rex Grille replacements are large and in charge of the Escalade's front profile.
Each Grille is made from 100% 304 Stainless Steel, created with American craftsmanship, and elegantly designed to enhance the modern styling of this first class road king. The refined grille features, surrounding the logo badging make one thing immediately apparent – it is first and foremost a Cadillac.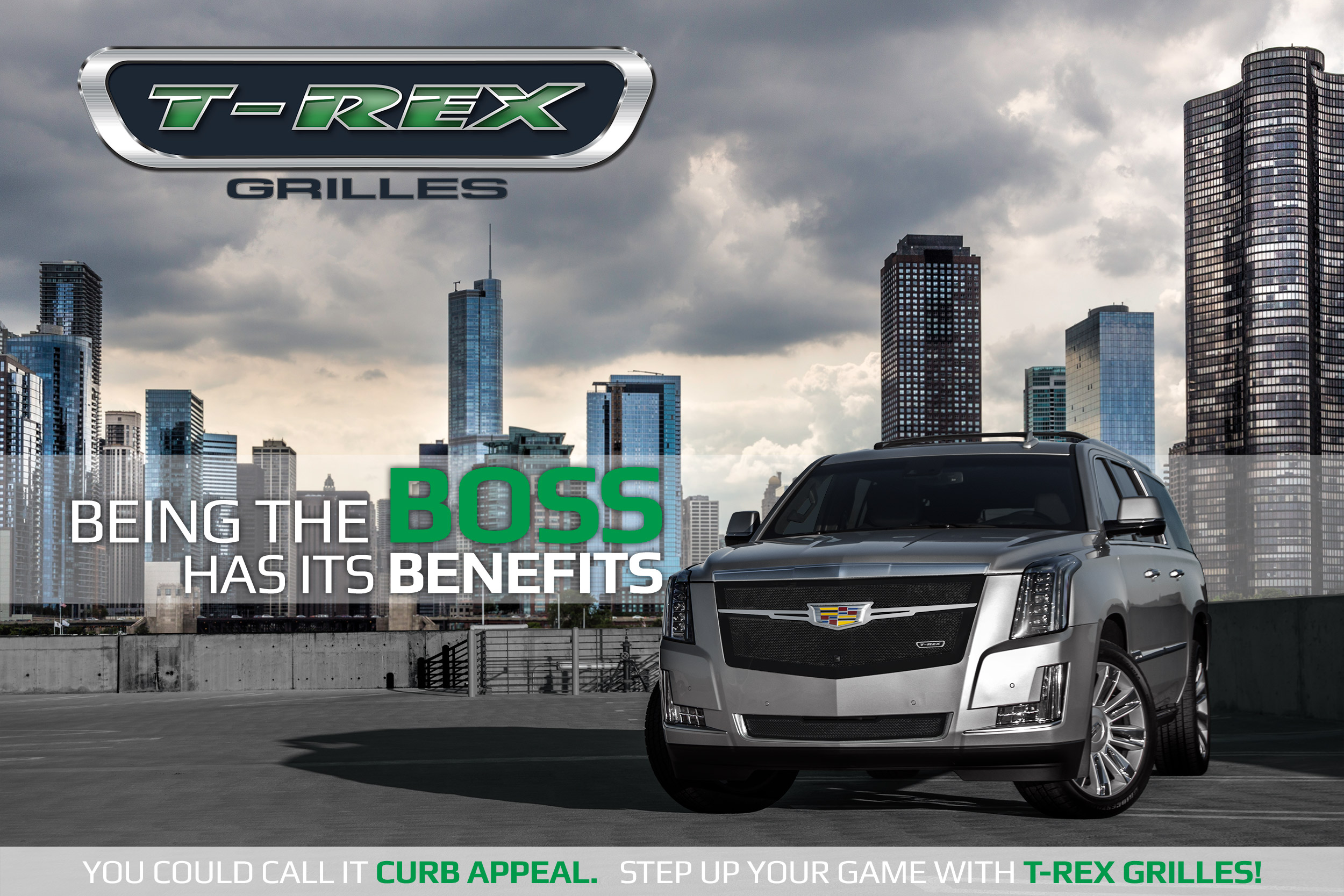 A polished triple chrome plating, or a deep black semi-gloss powder coated finish, with an optional contrasting trim blade extending across the grille profile, further accentuates the vehicles commanding front profile. This features allows you to customize from low-key-bold, all the way up to wide-eye-flossing & flashy.
Click here to see more of the T-Rex 2015 / 2015i - 2016 Cadillac Escalade Grille Collection.
Upper Class Series: Four different designs of framed woven wire mesh grilles offered for this great new truck model. One of the highlighting features us that these grilles retain or accommodates the factory bow tie badging emblem with one extra step during install. Featuring a big mouth opening, you can highlight and distinguish your ride with this eye-catching grille upgrade containing a lot of metal.
What makes the T-Rex Upper Class Grille so special? Defined by the precision laser cut frame and featuring finely woven embedded mesh positioned within. The Upper Class process comes together to make a statement of luxury and style. The 304 stainless steel formed wire mesh features 4 squares per inch and replaces the stock main grill.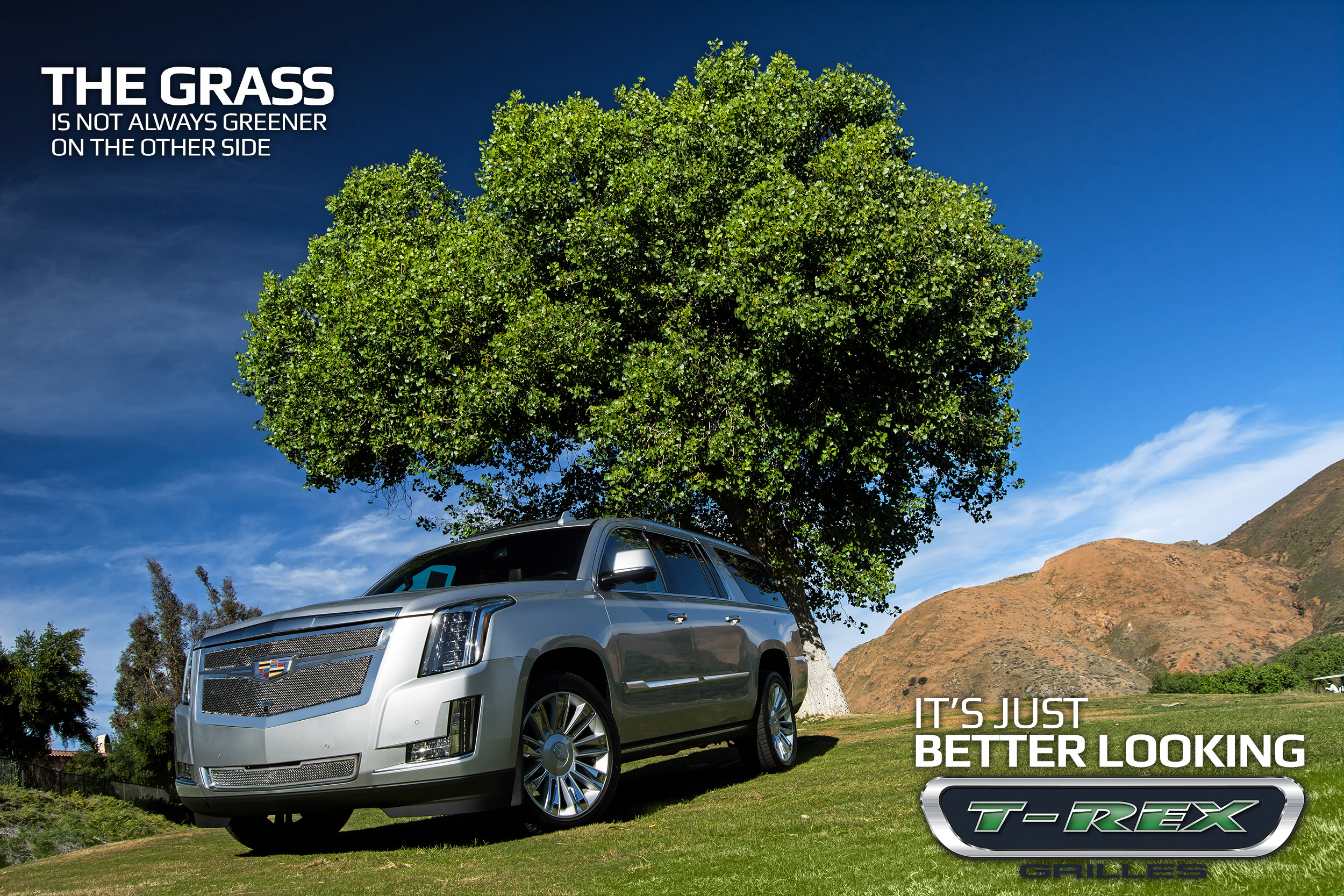 Like all T-Rex products, these grilles are crafted by our skilled design technicians and will appeal to nearly every customizers taste. Each grille can be installed in under an hour using common hand tools. These new Cadillac Escalade T-Rex Grilles options will become an instant classic, featuring a perfectly proportioned and well-designed enhancement to the styling of this iconic vehicle. Replacing your factory grille with the T-Rex styled grille will make your truck show your personal taste and style.

Each T-Rex Grille is manufactured to exact tolerances in the U.S. for a perfect fit and finish every time. And all T-Rex Grilles are backed by an industry leading Limited Lifetime Structural Warranty and 3 Year Limited Finish Warranty. Grilles are in stock and ready to ship!